Constituents are used to seeing all types of lousy campaign ideas around election time, but liberal independent candidate Mike Itkis has set a new low hoping to draw attention. And is running his campaign on sex; his website says he will take a "sex-positive approach" in his Domestic policy, which includes legalizing sex work. Itkis is hoping to unseat Democrat Rep. Jerrold Nadler who is serving his 15th term in Congress.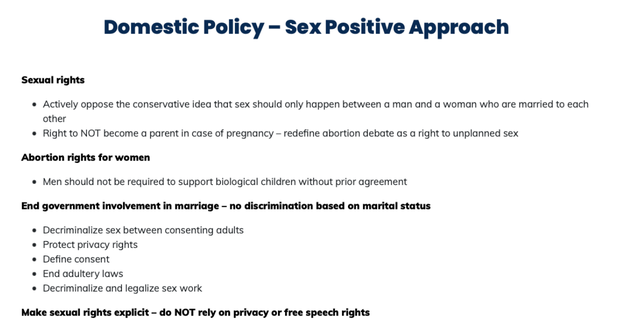 Over the Summer, Itkis uploaded a 13 minute video titled "Bucket List Bonanza" to Porn Hub featuring himself having sex with porn performer Nicole Sage. He told City & State that the video would serve as "a conversation piece,"
"I'm kind of a nerd who doesn't like to be the center of attention if I can avoid it. But I thought the issues I'm trying to address are so important… I wanted to have my issues talked about in some way" he said.
New York congressional candidate makes porn video in order to show 'Sex Positive' campaign https://t.co/uRyIczeI6M

— Fox News Politics (@foxnewspolitics) October 14, 2022
Trending: WOKE DISNEY Movie Starring First Openly Gay Teen Gets Lowest Rating In Box-Office History For Animated Film
Itkis is campaigning on his belief that "men should not be required to support biological children without prior agreement." He also suggests that the abortion debate should be reframed as a right to unplanned sex and a "right to NOT become a parent in case of pregnancy."
Itkis insisted the point of making the video was to explore contradictory laws and court decisions dealing with sex in what appears to be a desperate move to find more supporters.
Jeff, thank you for writing the story. I would like to reiterate that we have a lot of contradictory laws and court decisions on books dealing with human sexuality. The point of the video was to explore some of these issues.

— Mike Itkis – Candidate for NY Congress District 12 (@ItkisCampaign) October 14, 2022
"You gotta do what you gotta do," Republican candidate ​​Mike Zumbluskas told City & State. "The media ignores everybody that's not a Democrat in the city."