Judicial Watch obtained documents and photos of an illicit California biolab owned by Chinese nationals.
"Judicial Watch uncovers key documents and photos on Chinese covid labs in California!" Judicial Watch President Tom Fitton said.
NEW: @JudicialWatch uncovers key documents and photos on Chinese covid labs in California! https://t.co/roGbwIc40Y pic.twitter.com/XuGc8PXY89

— Tom Fitton (@TomFitton) September 19, 2023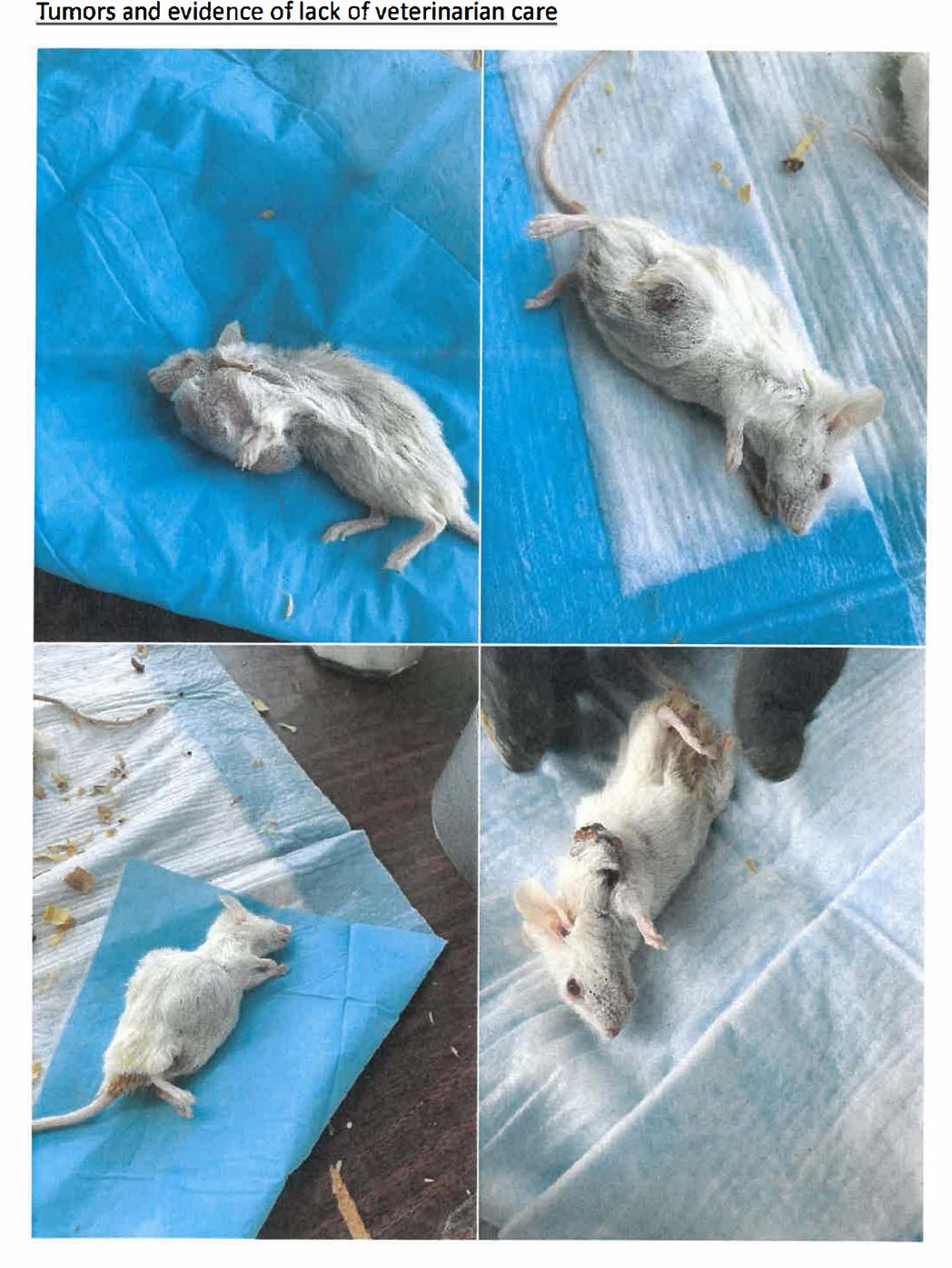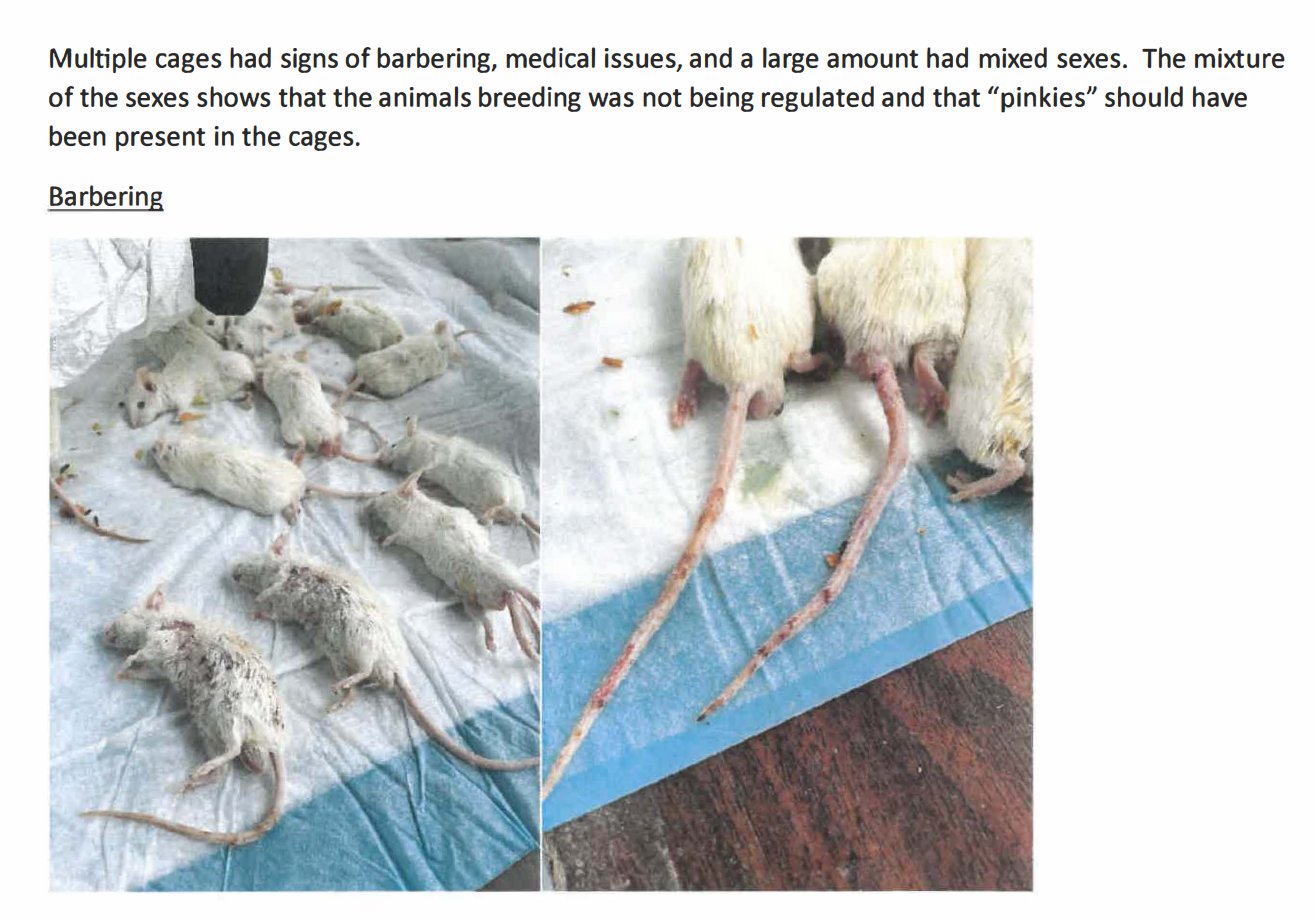 *Images from Tom Fitton X Post*
From Judicial Watch:
Judicial Watch announced today that it received 29 pages of records through the California Public Records Act that confirm illicit labs owned by Chinese nationals housed biologicals in hazardous and non-compliant conditions, multiple infectious agents, and starving and dead mice. Judicial Watch investigators also uncovered court documents which detail the deplorable conditions at the lab (which conducted "COVID" research), including photos of dead mice.

The documents were produced by the Fresno County Department of Public Health (FCDPH) in response to a request for:

Records and / or communications maintained by the Fresno County Public Health Department, including emails, email chains, email attachments, text messages, meeting minutes, interviews, voice recordings, video recordings, photographs, correspondence, statements, letters, memoranda, reports, briefings, affidavits, inspections, presentations, notes, or other form of record, regarding Prestige BioTech and Universal Meditech Inc.
"There was no evidence on site that the mice were being injected or tested. It was determined it would be safe to discard the mice through the City of Reedley Animal Shelter contractors. 10 mice were removed from the discard pile. 5 females and 5 males were removed and placed as evidence into the custody of the Reedley Police Department. The other mice will be incinerated," one document read.
"Once the mice were documented and discarded, it was determined that the cages would be discarded of as well because of the severity of filth and the lack of water on site to be able to clean and disinfect the cages. The discarded cages and materials utilized for the euthanasia procedure were disposed of through Public Works trash services."
Judicial Watch provided further details on the documents and photos obtained regarding Prestige BioTech and Universal Meditech Inc in this file.
"Prestige Biotech reportedly runs Universal Meditech, Inc," Judicial Watch said.
"The House China Select Committee issued its first ever subpoena last week, as it took its investigation into a Chinese-owned lab in California to the next level," Politico wrote.
‼️ Update on illegal Chinese Bioagent Lab raided in California ‼️ The Select Committee on the Communist Party of China has issued its first subpoena to the City of Reedley, California to produce documents, records, and videos of the lab. #China https://t.co/3TpkB0zAYP

— 🇺🇸 Kyle Bass 🇹🇼 (@Jkylebass) September 13, 2023
From Politico:
Led by Chairman Mike Gallagher (R-Wis.) and ranking member Raja Krishnamoorthi (D-Ill.), the subpoena was issued in coordination with the House Energy & Commerce Committee, according to a person close to the China panel. It ordered the City of Reedley, Calif. — where the lab was located — to provide documents and records last week, this person said.

And the city ultimately turned over thousands of pages of documents, hundreds of photographs, and hours of video, which the panel is still combing through. But already, this person says, "the review of the evidence thus far has identified troubling gaps in safeguards that allowed the clandestine facility to operate with impunity, as well as serious deficiencies in the federal government's response."

The lab in question, known as Prestige Biotech and Universal Meditech Inc., has come under national scrutiny, including calls last month from Speaker Kevin McCarthy for further investigation.

Local, state and federal agencies have been investigating the lab, which produced pregnancy and coronavirus tests to sell online. It was shut down in March after authorities found a series of code violations, reports of boxes containing around 1,000 mice (including 200 dead ones), and various infectious contagions stored in refrigerators, such as chlamydia, E. coli, human herpes, HIV, and Covid strains.
Read our prior reporting on the lab:
Local and federal authorities discovered a mysterious lab operating in a warehouse in the city of Reedley, California.
According to NBC News, the Fresno County warehouse housed an "unlicensed laboratory full of lab mice, medical waste and hazardous materials."
Reedley code enforcement officers first investigated the warehouse in March and suspicious findings led to a multi-agency investigation.
MidValley Times noted:
"It was pretty clear right off the bat that something was going on we didn't have a business license for," Reedley City Manager Nicole Zieba said. "They didn't have any city approvals; that building was supposed to be vacant."

Zieba said the officers left the property because they did not have a warrant. The suspicious garden hose coupled with numerous building code violations led officers to declare the site unsafe. The city posted "Unsafe to Occupy" signs around the property and ordered individuals on site to leave. They then called the Fresno County Department of Public Health (FCDPH).

"That phone call launched an investigation that would eventually involve the Centers for Disease Control and Prevention (CDC), the FBI, the State Department of Toxic Substances Control (DTSC), the State Department of Health, the California Department of Public Health (CDPH) and FCDPH, and would lead to the discovery of a lab that had been operating illegally in the city since October 2022," the outlet noted.

Authorities would eventually test the substances found in the lab and detected "at least 20 potentially infectious agents," per NBC News.
More from NBC News:
According to court documents, city officials inspected the location at 850 I St. on March 3 for building violations and found various chemicals being stored. On March 16, an inspection by county public health officials allegedly turned up medical devices thought to have been developed on-site, such as Covid and pregnancy tests.

"Certain rooms of the warehouse were found to contain several vessels of liquid and various apparatus," court documents said. "Fresno County Public Health staff also observed blood, tissue and other bodily fluid samples and serums; and thousands of vials of unlabeled fluids and suspected biological material."

Hundreds of mice at the warehouse were kept in inhumane conditions, court documents said. The city took possession of the animals in April, euthanizing 773 of them; more than 175 were found dead.

The Centers for Disease Control and Prevention tested the substances and detected at least 20 potentially infectious agents, including coronavirus, HIV, hepatitis and herpes, according to a Health and Human Services letter dated June 6.
The investigation found the tenant was Prestige BioTech, a company registered in Nevada, whose alleged president is Xiuquin Yao.
Was this a secret Chinese lab operating in California?
Just In: A secret Chinese lab operating in California was uncovered after inspectors found a hose going to the "abandoned" building. Inside they were making Covid test, pregnancy test, had vials of blood and the CDC found traces of multiple viruses including Malaria, E. coli,… pic.twitter.com/eofxq6kE2s

— 🇺🇸Travis🇺🇸 (@Travis_in_Flint) July 28, 2023
Mysterious Chinese COVID Lab Uncovered in City of Reedly CA.

Code enforcement check uncovers illegal lab making COVID-19 and pregnancy test kits, bacterial and viral agents and 900 white mice.@CaliforniaGlobe https://t.co/jZDnZyiC6f

— Katy Grimes (@KATYSaccitizen) July 28, 2023
MidValley Times added:
While these investigations were being conducted, Reedley officials and FCDPH repeatedly made attempts to speak to representatives from Prestige. Court documents identify Xiuquin Yao as the alleged president of Prestige. Neither Reedley nor FCDPH was able to obtain from Yao any substantive information regarding Prestige or why infectious agents and mice were being stored at 850 I Street other than to say that the company was developing diagnostic testing kits.

Court documents describe Prestige as the successor to Universal Meditech, Inc., a now-bankrupt medical equipment manufacturer located in Fresno. When Universal filed for bankruptcy, Prestige was its largest creditor. It is not clear if Prestige assumed Universal's liabilities and took over its operation.

Court documents include copies of an email exchange Prado conducted with David He, who identified himself as a representative of Prestige, beginning May 31 and continuing through June 13. Over the course of numerous emails, Prado repeatedly asks He to provide documentation regarding licensed medical waste disposal, Prestige's reasons for storing infectious agents and how the company will respond to the biological abatement orders handed down by FCDPH.

"They (Prestige) completely avoided the questions," Prado said. "This individual (He) was either unaware or was intentionally trying to mislead us."

In what can best be described as a shell game, He initially discounted the veracity of the reports that Prestige was storing infectious agents at 850 I Street. Over the course of the email exchange, He asked for a list of the agents, which Prado submitted each time He requested it. He continued to press Prado to contact Dimensions, a company He claimed was a licensed medical waste hauler. Prado requested documentation that Dimensions was licensed; He abjured.

As of this writing, no one from Prestige has taken responsibility for the contents of the lab.
California Globe asked a few important questions about this extremely strange story:
Why was a Chinese company making COVID-19 tests in California?

Where were these tests to be used? California public health agencies? Medical groups and hospitals?

Is the California Department of Public Health involved?

Who authorized this lab?

What does the Newsom administration know about this?
"All of the biological agents were destroyed by July 7 following a legal abatement process," NBC News noted.