Ontario, Canada resident Dan Hartman has filed a $35.6 million lawsuit against pharmaceutical manufacturer Pfizer for his son's death after receiving a COVID-19 injection, Western Standard reports.
According to the outlet, Sheikh Law lawyer Umar Sheikh said in a court filing that Sean Hartman, Dan Hartman's son, was found deceased in his bedroom 33 days after taking the Pfizer-BioNTech COVID-19 jab.
Ontario man files lawsuit against Pfizer over son's vaccine death. For full story, click on photo.  https://t.co/Ya207JSOxT

— Western Standard (@WSOnlineNews) October 16, 2023
Western Standard reports:
Dan was denied money from the Vaccine Injury Support Program in March despite Sean dying after getting the COVID-19 vaccine.

"My son died 33 days after his first Pfizer vaccine and he was a perfectly healthy boy with no underlying conditions," he said.

He took a COVID-19 vaccine to be allowed to play hockey. Dan said he took him to the emergency room four days after his first dose because he had brown circles around his eyes, a rash on his face and pain in his right shoulder.

American pathologist Dr. Ryan Cole determined in July Sean died from the COVID-19 vaccine.
Ontario resident Dan Hartman @Answers4Sean files $35.6 million lawsuit against Pfizer over son Sean's vaccine death @WSOnlineNews @JBradleyWS https://t.co/zopcRLXd5m

— Maxime Bernier (@MaximeBernier) October 18, 2023
Hartman posted Dr. Cole's findings on his X account.
"Having reviewed numerous spike protein related deaths, personally and with colleagues in Europe, it is my opinion that the findings, so far, are sufficient to indicate the mRNA vaccine was significantly contributory, or outright causative, in this unexpected, sudden death of an otherwise previously healthy adolescent male, given no other obvious genetic, toxicologic, or pre-existing disease findings," he stated.

Hartman shared a text message from 'Dr. Cole' that stated: "In both of these photos from the adrenal gland, the brown areas indicate the lab antibodies binding to spike protein in the cells. I have repeated this twice and it appeared positive both times."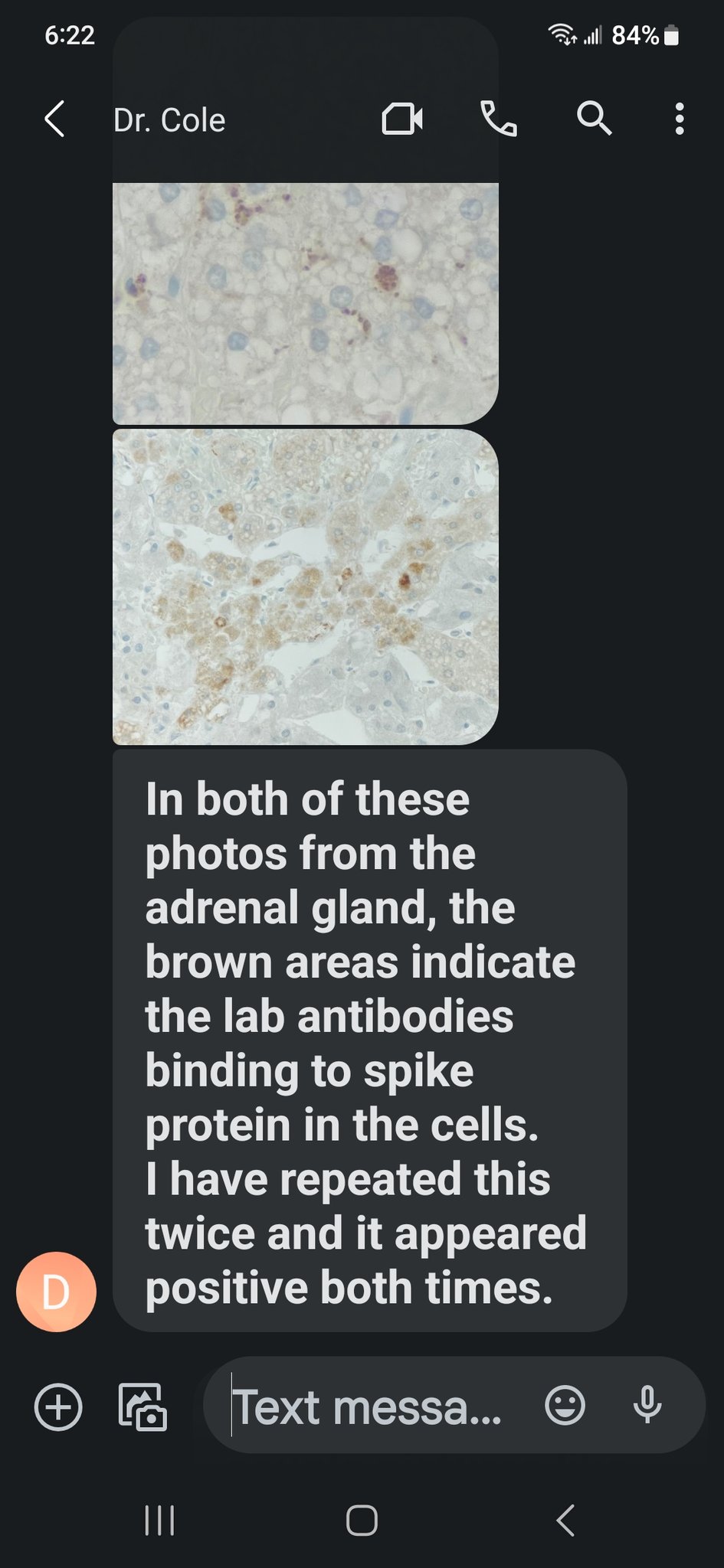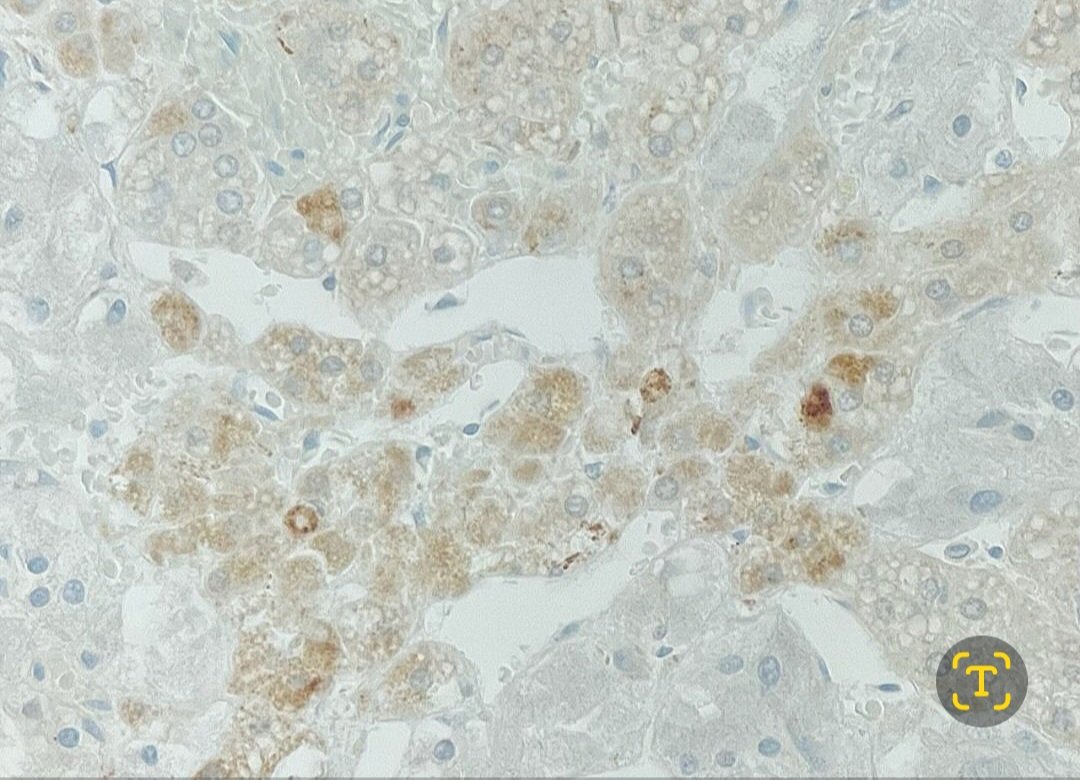 Hartman posted this video message:
CAUSE OF DEATH:
ASCERTAINED
😭😭😭😭😭😭😭😭😭💔 pic.twitter.com/CmZkRvx0Oa

— Answers4Sean (@Answers4Sean) July 3, 2023
Hartman went viral last year for this message criticizing Canadian Prime Minister Justin Trudeau for failing to disclose the dangers of the Pfizer COVID-19 jab to Canadians.
WATCH (Warning – Explicit Language)
You have every right to be this angry!
You have an army of people behind You… I love you 💕@Answers4Sean pic.twitter.com/nSsMPIwrpz

— Angela #answers4sean (@gbrangela) November 27, 2022
"Dan pleaded Pfizer negligently misrepresented the safety of the vaccine and did not disclose the risks associated with it," Western Standard noted.
Pfizer "concealed the fact the Pfizer-BioNTech COVID-19 vaccination had severe possible risks and outcomes when administered, including but not limited to myocarditis, pericarditis and death, to the public, healthcare providers, and regulatory authorities, including Health Canada," Sheikh stated.
In January 2023, the Toronto Sun reported that Health Canada acknowledged 400 reported deaths following individuals receiving a COVID-19 shot.
Via the Toronto Sun:
Canada now has 400 reported deaths and more than 10,000 serious injuries following people receiving a COVID-19 vaccine, but Health Canada indicates it has confidence in vaccinations to battle coronavirus variants.

However, for families behind those numbers, it's not about statistics.

"Evidence indicates that the benefits of COVID-19 vaccines continue to outweigh the risks of the disease," Health Canada states in its new adverse reaction update. "Health Canada, the Public Health Agency of Canada (PHAC), the provinces and territories, and manufacturers continue to closely monitor the safety of COVID-19 vaccines."

"We'll respond to any safety issues right away and will inform Canadians about any risks that arise in Canada."

But Dan Hartman, father of 17-year-old Ontario hockey player Sean Hartman who died 33 days after receiving the Pfizer vaccine after being assessed in hospital for a rash, sore shoulder and rings around his eyes, said he's hopeful the new numbers encourage governments to drill down on ensuring vaccine safety.